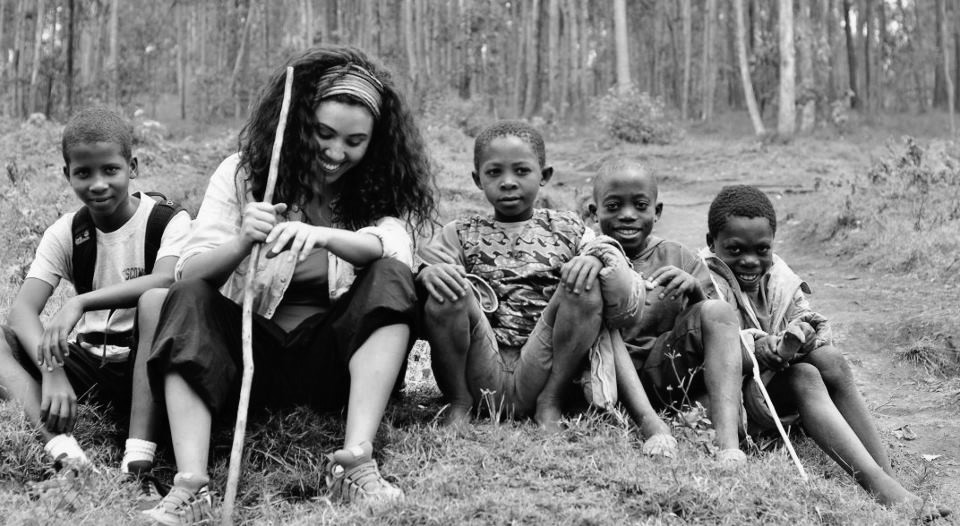 Supporting community health care for vulnerable populations in Lebanon

Over the last 1.5 years Fill That Gap is in contact with different organisations working with vulnerable populations in Lebanon. The sudden increase in population due to the Syrian war has overburdened the country's health care system. Many organisations are working hard to fill this gap. One of the resources to provide health care to vulnerable populations are community health care programmes.

In March 2019 Fill That Gap and Palestine Children's Relief Fund (PCRF) hosted a round table on this topic. The meeting focused on community health needs and community health workers in Lebanon. See this article for more background and outcomes of the round table (published in Health Europa Octobre 2019 issue 11).



First FTG mission for a nurse - India

FTG's latest mission included two important "firsts" for FTG. This first mission we have organised for a nurse and it was the first FTG mission for a medic based in the Global South. Most important of all, however, was the nature of the match FTG made. Tshegohaco Motsemme, a Botswanan nurse, went on a mission to FTG's partner Sahara Aalhad in India. Her open mind and experience combined with the hospitality from the team of Sahara Aalhad to make this mission a success.

Tshegohaco writes:

My volunteering experience started on the 7th of September when I boarded the plane to India, a country I had never been to, and lasted until I arrived back home in Gaborone on the 5th of October 2017. Much as there was fear of the unknown, I had fully prepared myself. The most encouraging and motivating thing for me was that I was in contact with Fill That Gap all the way to the end of my assignment. Indeed, the chance of being over-powered by the fear of unknown did not arise. I was met at the airport and was given an opportunity to meet the rest of the team at Sahara Aalhad.

My assignment was to do capacity building to empower staff to deliver services efficiently and effectively to improve quality of care/service. The first week I carried out observations and decided, together with the staff, the topics for the training. The last three weeks we had training every afternoon. The training was facilitated though lectures, group work, presentations and experiential discussions. The biggest challenge I had was language because I needed an interpreter all the time.

I take the opportunity of this blog to acknowledge with appreciation Fill That Gap's Management (Dr Mandana and Dr Mirna) for trusting me to deliver a service of technical information in Sahara Aalhad. I also wish to express my humble appreciation for efforts made by Sahara Aalhad (Elizabeth and Staff) for me to be able to have a successful mission.



First Fill That Gap Mission - Pune, India

Lien Jespers will always have an important place in Fill That Gap's heart because she was the first medic we sent out on a Fil That Gap mission! In the blog below Lien talks about her experiences in India, both at work and away from it. We are really grateful for Lien's commitment and support and have taken on all of her suggestions.

My mission to India with Fill That Gap started at home. Fill That Gap's founders, Mandana, and Mirna, put me through the organisation's recruitment tools - an online test and a skype interview that allow them to match doctors with missions. I was very happy with the matching process. The questions of the online test were relevant and it was a good, objective way to show what I could and could not do. The interview was also helpful because I had the opportunity to clarify some things. Because the matching was very transparent and made sense to me, I did not have a lot of stress before leaving. I felt confident that I would be able to do the job.

Throughout the whole experience, I felt a lot of support from FTG. I had lots of opportunities to talk to FTG and ask questions, even when we had no scheduled appointment. The only thing that could improve a little bit for me is that I would have liked to have a bit more information about the mission itself. I received enough information about the partner NGO, but my job description could be a little more detailed.

I had a very good time with Sahara Aalhad, the organisation Fill That Gap matched me with, and want to thank the staff for taking such good care of me. It was very nice that there was always somebody available from Sahara Aalhad to guide me or answer my questions. They really made sure I had a good time. One small suggestion that I did make was that it would be nice to make a task list for the next volunteer, so that they can start to work immediately. Overall, I felt the workload could have been a little bit heavier in the first few weeks while at the end there was a bit too much to do. I think that a clear task list would help to address this.

Working with Sahara Aalhad gave me a better understanding of what working for a foreign NGO is all about. I learned how to work in a low-resource setting and improved my knowledge about HIV and TB. In addition to the work, being in a foreign country on my own definitely made me stronger. I learned to look at things from a different angle, by getting to know another culture and being confronted with my own norms and values. India taught me to both go with the flow and to be more assertive at the same time.

My advice for other medics considering a mission with Fill That Gap would be "Just go" - because you will never know if it is really something for you or not until you tried it.
Fill That Gap's missions are carefully matched to your skills, personality, and availability, so there is no need to worry.

I found India itself to be a colourful, hospitable, spiritual, and crowded country of extremes. I would love to go on other missions in the future.
Overall it was an amazing experience. A big thank you to FTG!



Field evaluations Bangladesh

DHAKA/JESSORE - As I step out of the airport into the big city of Dhaka, it immediately shows the many challenges they are still facing. Overcrowding, hygiene, air pollution, malnutrition and obesity, traffic accidents, inequity are some of the challenges. But big progress is being made in the last 5-10 years, if I may believe the newspapers. The second thing that hits me are the friendly faces staring at me, probably because I am a single, white women with relatively short hair, wearing trousers and no scarve around my head. Police tries to comfort me and seem to care about my safety.

My first meeting with PDC (Peoples Development Community) is planned after a short rest. I meet part of the dedicated team as they explain what their mission is and what they have accomplished. They focus their activities on different areas of live (education, health, advocacy) for vulnerable populations: mainly female sex workers. It is really amazing to hear that they have chosen this difficult to reach population.

Team leader Enumal Hoque is telling me a beautiful story when we visit one of the health clinics in Dhaka (mainly STI, reproductive health and family planning for females): When he started working for PDC and the female sex workers his family had some trouble with it. So what he did was arrange a social gathering with the female sex workers' families and their own families. And this became a great day and led to better understanding. And it shows again the way PDC is working towards an society where everybody is equal and has the same rights and access to basic health care and education.

The hospital is located in a small village, and we are immediately impressed by the solidity of the structure, the extent of services on offer and the cleanliness of the whole hospital. We are reassured by how safe the staff and patients make us feel and are immediately at ease enough to leave our valuables in the doctors office, something I wouldn't think of doing without a locker in a London hospital.

This set the tone for the next day when we went to Jessore by plane (some 240km south-west in the Khulna division), where the main health care clinic is: a 3 story high building which is well equipped and maintained. Offering reproductive health, family planning, child and general health, immunisation and has a ward. There I met the people in the field; they came from different other centres in the division to attend the meeting and to take photographs of us. All are very interested in a collaboration to further strengthen their work. From what I see they are well organised, monitor everything, have a great team and for now do not have many human resource problems. But they tell me that they face gaps mainly due to pregnancy leaves and when a doctor leaves for another job. There is a doctor working fulltime in the clinic: she is enthusiastic and has many more plans for the sustainability of the clinic: especially an ambulance and Obstetric department (plus training) would in her opinion further strengthe n the position of the clinic and improve the health care of this vulnerable population. They provide all this care at very low costs.

I want to thank the whole team and especially Mr. Islam and Mr. Hoque for showing their great work!

---

SYLHET - The next day it is time to get on another plane to Sylhet: one of the most beautiful parts of their country they promise me. Once I get off the plane and driving into Sylhet it is clear we have entered a more calm / green part of Bangladesh. I meet with Nazmul Haque, executive director of IDEA (Institute of Development Affairs) at their office. I am amazed by how well organised and managed. They have several department, ranging from WaSH, education, livelihood help, biodiversity and Health care. They once started their organisation because Sylhet was the most deprived part of the country, with the worst figures (like 70 % wasting in children < 5 yrs). That is why they took on the mission to improve live for these people.

After some great site seeing through the famous tea gardens and a good night's rest we go off to the countryside. A 2 hour drive through the rice fields, with all the small villages and a lot of water. Even if it is no monsoon anymore, there is plenty of water. I can imagine that during monsoon travel is very difficult and partly has to be done by boat. This actually adds to the charm of this land. Al children come to see the car, for in this area the traffic is dominated by walking, bikes and motorbikes.

And then we arrive at IDEA Health Care Centre. It looks like the middle of nowhere, but they assure me there is a market close by and it is in the middle of 3 groups of villages. The premises look pretty, with 2 ponds, rice fields surrounding it, 3 small schools (also from IDEA), a garden of acacias (to become more self-sustainable), a well, powerhouse, housing for visitors and of course the newly build health centre (in 2010). We visit all the places, enjoy wonderful singing and dancing by the school children and here and there amazing bird species fly over.

Then we enter the health centre and in the first room there are 60 TBAs (traditional birth attendants) receiving training and evaluation 5 years after the start of the training (again another project which is run by IDEA). The regional minister of family planning holds a speech to the importance of different aspects of their work (hygiene, antenatal visits by a doctor, referral of complicated cases etc), and also compliments them on what they have achieved. And then it is time for the women to tell their stories... About how they use to use fire to cut the cord, how they used to do many traditional / religious things and how they learned to be hygienic, to use clean knifes etc. When asked one women tells us that for the last year there she had no maternal death. I am flabbergasted by the ease that these women have changed their behaviour / work and made such good progress. One of the biggest problems they discuss is the absence of a possibility to refer: the nearest hospital is 1,5 hr drive/boat, so for antenatal care it is impossible, as well as for acute complications of labour. And for now there is no medical staff to run the centre where we are right now. It would change a lot if the health centre would be open and providing health care for this population.

The centre has enormous potential, because of the location, equipment, dedication of the team and sustainable organisation behind it. The first thing that is needed is a doctor, and this is just the thing they are not able to provide for the last years. Because of the well-known brain drain: local doctors do not want to work in this area, they prefer cities. We look forward in working together to better health care for these deprived populations.


Field evaluations India

JODHPUR - The assessments begin in the Blue City.

The heat hits us as we disembark and stagger the short distance into the air-conditioned terminal. As we drive into Jodhpur city I am ticking off my mental check list on the ease of access for volunteers who will be placed with our partner, everything looks good so far. Once we have dropped our bags off at the guesthouse we are off for the 45 minute drive to GRAVIS Hospital. As soon as we are out of the city we are immersed into rural India with the occasional worker cultivating the desert in arid fields. We encounter plenty of tractors on the narrow road and have several near misses with oncoming lorries playing chicken with our driver.

Vasundhara Tyagi, a doctor at Gravis Hospital and wife of Prakash Tyagi the director of Gravis is with us and as we drive she shares with us Gravis' incredible work and the vision that Prakash's parents had for Gravis. I am struck by how innovative they were. They had already established a system of village health workers back in 1983, even though neither of them were doctors, and immediately constructed a training hall for them with regular trainings set up.

The hospital is located in a small village, and we are immediately impressed by the solidity of the structure, the extent of services on offer and the cleanliness of the whole hospital. We are reassured by how safe the staff and patients make us feel and are immediately at ease enough to leave our valuables in the doctors office, something I wouldn't think of doing without a locker in a London hospital.

The hospital has most of the facilities one needs in a rural setting, and I am happy that every aspect of health needs in such a setting seems to have been considered and well set up. Of course, I am amused when I realize that although medical notes are diligently taken during every consultation, there are not compiled in a patient file and re-examined when the same patient presents again in the future, they are just stored in a cupboard somewhere.

That aside, Gravis Hospital is a professional, well-run establishment and what they are really in need of are specialists and teachers. For example, it is illegal for a doctor to perform an ultrasound during pregnancy in India, this is because it is a crime for the gender of the fetus to be disclosed to expectant parents for fear of female infanticide. Therefore, sonographers are specifically trained and sign a professional oath swearing that they will never disclose the gender during a consultation. This means that although Gravis has an ultrasound machine and a scanning room, they are not able to perform ultrasounds on pregnant women! This in the context of a region known for child marriages and young pregnancies. We have been made to feel very welcome at Gravis and leave feeling humbled by the immensity of the work the Gravis foundation is doing to bring good healthcare, education, security, and hope for the future to this desert community.

Later that evening, as I sit on the rooftop eating my sabzi curry and naan, gazing at the Mehrangar fort, I reflect on my career to date and the choices and experiences that brought me to this point today. What an incredible feat it will be if Fill That Gap can enhance the incredible work organisations like Gravis are trying to do. My conviction in our organisation is further solidified with every new day, and when people ask me what my speciality is as a doctor I no longer want to say Paediatrics, I want to say, it's every person, everywhere who cannot access the healthcare we all deserve.

---

MADURAI - We have journeyed on to Madurai, a city in Tamil Nadu, a lush state in Southern India. Madurai is a very old but lively city with many historic temples. We arrive just in time to watch the copper hues of sunset and the city become alive at night.

Madurai Health and Leprosy Relief Centre (Mahelerecen) is the brain child of Dr S. Maria Xavier Turtius who created the organisation to relieve the suffering of victims of leprosy in the impoverished and marginalized areas in and around the city. Once again we are struck by the dedication of a small group to reach the most inaccessible and vulnerable of people.

After we visit the new clinic site, we are given the chance to experience field visits to 7 different leprosy patients. Without fail each of these patients lives in the most deplorable of circumstances, tucked away down makeshift alleyways and tumbledown structures. Most of them are unmarried with no relatives to care for them despite their crippling deformities. The stigma of their condition has exiled them far beyond society's borders and from reliable healthcare. The visits are moving and exhausting, the patients "homes" (a single, tiny room) are located close to animal stalls and open sewage. As we wait outside one womans place we watch a 5 year old boy with only a t-shirt on running to and fro defecating on the open road at least 4 times.

However each patient is gracious and grateful to the Dr Turtius and the team at Mahelerecen for the care that they provide. Mahelerecen last received a medical volunteer in 2011, and yet they are completely dependant on them. The health services for the leprosy patients have had to be minimized, though the education and awareness programs as well as outreach activities continue.

I was particularly moved by the woman in this picture who received a steam burn while cooking, but who will have to wait another month to have her ulcers treated, in the meantime she may bathe in the local marsh which is her only access to water and in all likelihood will cause severe, limb-threatening damage to her ulcer. Fill That Gap is committed to helping her and the other patients who are served by Mahalerecen but are ignored by their communities and other health services.

---

PUNE - Everyone will tell you that India is a country of contrasts, colours and culture. Yet nothing can prepare you for the assault of emotions and reality checks you experience. Despite being a much calmer and greener city than either Jodhpur or Madurai, Pune is no exception to this rule. Thankfully though, Pune does offer enough space to consider and digest the daily contradictions of Indian life, and it is in this context that I was lucky enough to visit Sahara Aalhad, our third Indian partner. This not for profit organisation is well established in the community here and it shows in every aspect of our visit. from the airport pick up to the team lunches to the inspiring work they are accomplishing for their clients.

Sahara Aalhad specialises in caring for people affected by HIV, TB and substance misuse, but they do not just treat their patients and send them on their way. Their dedication to this population is deep and long lasting, to the extent that the majority of their team are ex-clients!

Sahara Aalhad is a residential care home with more than 30 inpatient beds for women, men and children affected by HIV and TB. There is a separate care home for substance misusers. But their facilities alone do not illustrate the breadth and depth of the support they provide to their clients. Yes, the medical care is excellent, but patients also receive freshly prepared (on-site) nutritious meal as well nutritional support to their dependants. The NGO also runs income generation projects, some of them onsite for the very poorly patients, and they actively re-integrate patients who have completed their treatment into the work sector by finding jobs for them.

Beyond their core facilities and services, the team run 2 clinics in slum areas around Pune. As in the city, the teams here are never really off duty and no task is too challenging for them. I am so inspired to finish my trip to India with a clinic site evaluation which highlighted the dedication of the team and their ability to innovate in order to deliver a holistic approach to caring for their clients' lives as well as their health.

Fill That Gap is happy and humble to call Sahara Aalhad a partner and any doctor or nurse who is lucky enough to be placed here will undoubtedly see the impact that their support will have on a very vulnerable population.
Fill That Gap is a not-for-profit humanitarian organisation which seeks support from major donors, partners, and individuals. If you would like to help Fill That Gap deliver its mission please contact Fill That Gap?s founder, Mandana Mehta at Mandana@fillthatgap.org

Alternatively, you can donate directly using the button below



Or via bank transfer to our Euro account - BE15 5230 8071 8930 at Triodos Bank, Brussels or to our Pound Sterling account - Sort Code 40 17 25, Account Number 2146 5244 at HSBC. All payments should be made to Fill That Gap.

Or visit our crowdfunding site.

As a medic:

If you are a medic looking for a short mission in a low resource setting send us an email at info@fillthatgap.org.

As a healthcare NGO:

If you are a healthcare NGO running a clinic with expatriate medical staff/volunteers and you suffer gaps in your staffing, please send us an email at info@fillthatgap.org, where you can give us your details and we will contact you to find you medics who match the skills and availability you need.

As a member:

If you are not a NGO or a medic and would like to find out more about becoming a member of FTG send us an email at info@fillthatgap.org.

As a volunteer:

We offer a range of exciting opportunities for volunteers. Please send us an email at info@fillthatgap.org so that we can learn more about your skills and availability.
To keep up to date with our fundraising activities please go to our facebook page which is regularly updated.

Networking and fundraising event Fill That Gap

On behalf of Fill That Gap and our partners, we want to express our gratitude for the wonderful and encouraging support we received at our fundraising and networking event this weekend. It was our pleasure to meet so many of you and to share our vision for Fill That Gap, as well as our achievements so far.

We hope you all enjoyed the amazing performances by Art Lounge 9 who were not only generous in donating their performances but also added great colour and beauty to the day.

A special thank you to everyone who bought lottery tickets and who bid on the wonderful photos of Emna Kayouli. She took some more fantastic photos on the day which you can enjoy below. We hope the winners enjoy their prizes, handpicked by our partners in India and Bangladesh.

Finally, as the co-founders of Fill That Gap we want to especially mention our incredible families and the whole team at Fill That Gap (past and present), especially those who worked so hard to make our event a success. As with everything Fill That Gap accomplishes, their contribution is invaluable.

Keep tuned to hear from our first volunteer who will be returning from her mission in a week....and of course please continue to support Fill That Gap through this website and our facebook page.



Fundraiser Walk for Fill That Gap

As the President of Fill That Gap's Board of Directors, I have been doing my bit to help raise funds for our fledgling NGO. Therefore, when some of my oldest friends suggested that we do a fundraising walk I obviously leapt at the offer. By the end of the walk we had made the local press, spent some great time together, and made Fill That Gap well over €1,000 better off... but I was not doing too much leaping!

We six friends, who grew up near the source of England's longest river, the Thames, planned a route of 54 miles in two days from the city of Oxford to Kemble, in Gloucestershire. Even if some of us were fitter than others, doing a marathon distance a day meant we all had to put some decent training in - if only to make sure we could keep the blisters to a minimum. One of us practiced in Brussels' Sonian Forest, another walked London's streets, one used the beautiful paths of the peak district, and other benefited from the south coast's cooling sea breezes.

We all came together in Oxford, and after stretching off some slight apprehensions, we left the dreaming spires behind and headed for the open countryside. As the houses dwindled the sheep became more plentiful, and each was framed by the meandering water and picturesque river banks. Despite the beauty, the miles stacked up and we started to feel the strain, so we were delighted to see another spire - the church at Letchlade - on the horizon.

Arriving after almost 10 hours of walking we rested our weary feet and filled our hungry tummies with some excellent fish and chips. We thought some local ale would also help to ease tired muscles, so we popped/limped next door to the Crown Inn. It was busy, and prioritising the chance to sit we turned to leave - but the locals beckoned us back with a promise of chairs. When we said we had walked from Oxford they laughed... when we said we were fundraising for charity they immediately put their hands in their pockets, filled a beer glass with donations, and gave us a first round on the house! Great people!

The next morning we stacked up on breakfast and eased our tender bodies back into action. As the river diminished, the path became harder to follow, and a few scratched legs and feet 'flavoured' by squelched cow-pats ensued. But we pressed on - buoyed by the prospect of a multi-family picnic in the Cricklade meadows that are home to 80% of the UK's Snake's Head Fritillary - a kind of inverted tulip. The flowers had come and gone sadly, as we had to, leaving sandwiches behind for the final stretch of walking.

We only paused once in those last 12 miles - after that rest I think we all knew we might not ever get re-started if we sat down again. The limps became more pronounced, and the grimaces could no longer be hid on some faces. Others though - those best prepared presumably - literally skipped the final steps to our goal.

We had left the Head of the River pub in Oxford 54 miles and 36 hours ago, and now we sat in the garden of the Thames Head pub near Kemble, tired but satisfied at our achievement and deeply grateful to all those who have donated to Fill That Gap in our name - THANK YOU ALL!


---